What You Get With Your TPI Assessment
A very detailed report on your overall golf mobility and fitness compared to PGA Tour Players which is used to create a personalized 6-week program targeting the things you need to work on to take your game to the next level.
All for only $200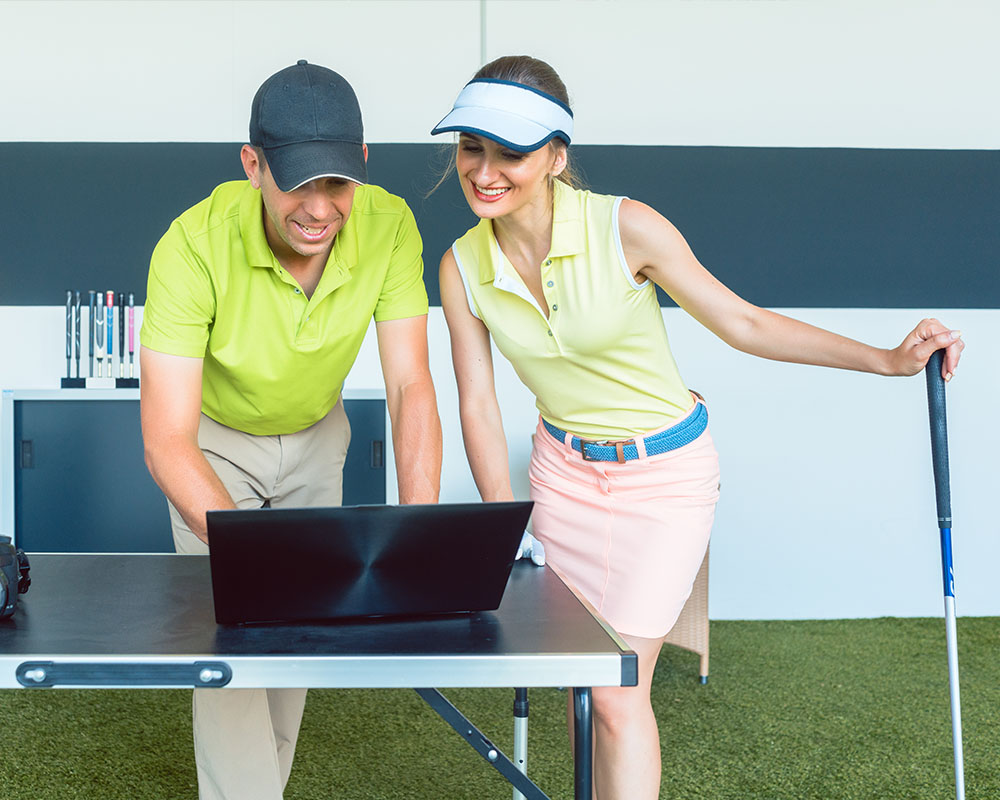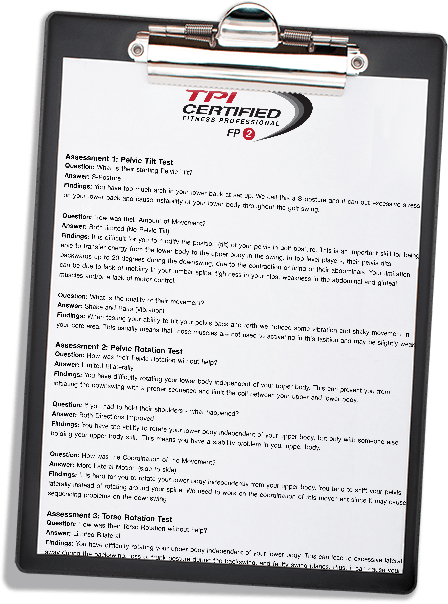 Your Personalized Screening
Since its inception in 2003, TPI has studied thousands of golfers ranging from the top professional tour players to weekend enthusiasts.
An incredible amount of data on players of all shapes, sizes, ages, and fitness levels has been gathered during this time.
Using this data, TPI discovered how a properly functioning body allows a player to swing a golf club in the most efficient way possible.
Additionally, TPI has analyzed how physical limitations in a player's body can adversely affect the golf swing and potentially lead to injury.
All this data is used in creating your TPI assessment.
Pelvic Tilt Test

Pelvic Rotation Test

Overhead Deep Squat Test

Toe Touch Test

90/90 Test

Single Leg Balance

The Lat Test (Shoulder Flexion Test)

Lower Quarter Rotation Test
Seated Trunk Rotation Test

Bridge With Leg Extension Test

Cervical Rotation Test

Forearm Rotation Test

Wrist Hinge Test

Wrist Flexion Test

Wrist Extension Test

Reach, Roll And Lift Test
Tailored Gold Workouts On MYTPI.COM
You will get 6 weeks of workouts that are customized to your screening results to improve your swing to achieve the most efficient swing for you.
TPI seeks to educate on the importance of the body and how it relates to the golf swing.

TPI believes golfers will benefit the most from a healthy and efficient body.

The most efficient swing is not the same for every golfer, because efficiency is unique to their body.

MyTPI.com is the internet's largest resource for golf health, fitness and swing related information.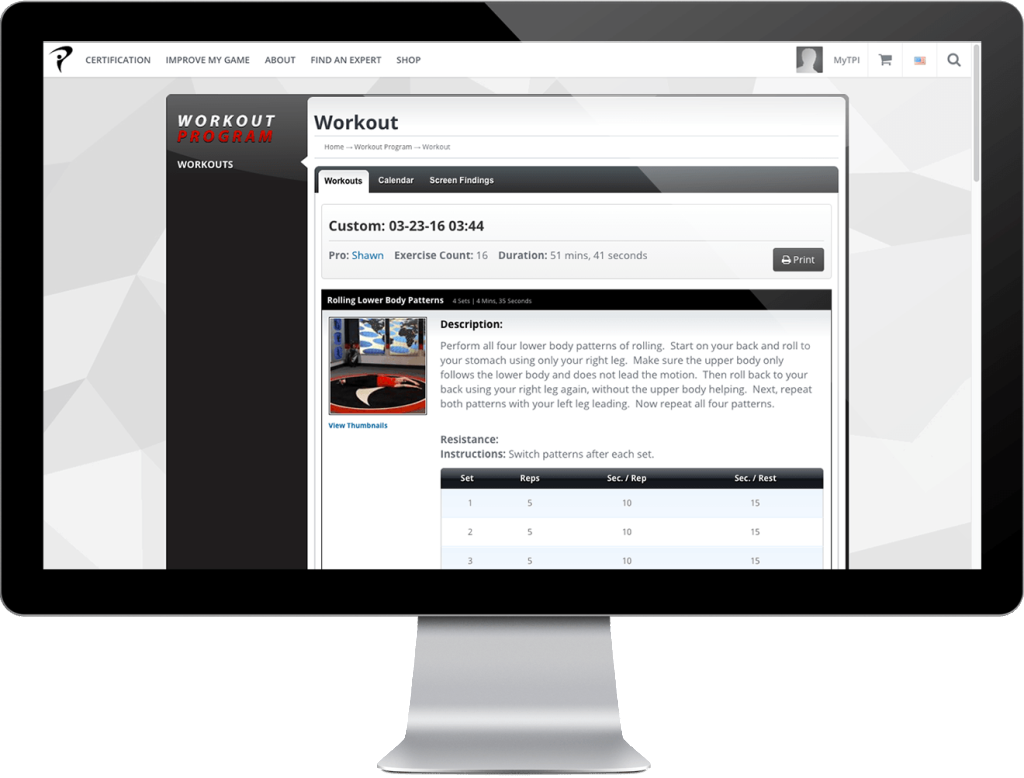 Shawn is an awesome trainer! Never a dull workout, always keeps it interesting! He really designs each workout specifically to your personal goals!
Since I have started working with Shawn I have seen increased distance and consistency in my game. Anybody that is serious about taking their game to the next level should see Shawn.
Without Coach Balow I would have never reached my full potential as an athlete. His positivity and hard work ethic drove me to be the best, while never losing the fun associated with sport.
Whether You Are A Weekend Enthusiasts, Amateur, Or A Top Professional Tour Player You Will Improve Your Overall Golf Game.
The golf swing is an athletic movement that requires mobility, flexibility, stability, strength and power. Restrictions throughout the body can cause some of the common swing faults such as loss of posture, swaying, over the top and scooping. Utilizing the Titleist Performance Institute's physical screening process, we will isolate any physical limitations and correlate these findings to your swing. For example, if a golfer has an incomplete shoulder turn, it's likely there is a physical limitation in the lat muscle, shoulder area or thoracic spine. Trying to get a client to "turn more" when they are physically unable to is illogical.
A TPI screening would verify this restriction and an exercise program can be started to address the limitation. A golfer can ONLY do what they are physically capable of doing…nothing more.
This screening is the same that TPI uses on PGA and LPGA tour pros.